Emergency Response is one of our specialties. We have a highly trained crew and we enjoy a large market share of the local incidents. Marion has in house personnel who are certified to give 40 hour OSHA training and 8 hour refresher courses. We supplement this training by holding professional training seminars every 6 months. Through Marion's emphasis on training and safety, we have built the most knowledgeable professional responders in the region and our key personnel have the confidence necessary for a stellar safety record.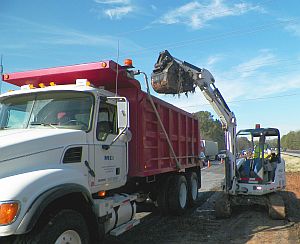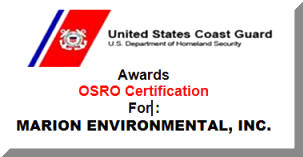 Our training programs include:
OSHA 40-hour HAZWOPER training 29 CFR 1910.120

OSHA Confined Space Entry 29 CFR 1910.416

OSHA Confined Space Rescue 29 CFR 1910.146

Cargo Tanker Training

DOT Hazardous Material Management HMR;
49 CFR 172.700-704

Chemical Transfer

Confined Space Rescue

40-hour Railcar Specialist Training

Railroad/Tank Car Training

Laboratory Chemical Packing (Lab Pack)

Marine Incident Training

Our full time employees are supplemented by an outstanding group of firemen, who work on a part time basis. Marion's commitment to this division has been deliberate and systematic over the past few years. With our Knoxville and Dalton locations, Marion is a regional responder for many industries.
Marion Environmental has multiple emergency response teams ready to respond
24-hours a day, 7-days a week from any of our Southeast locations
Chattanooga, TN - Knoxville, TN - Dalton, GA